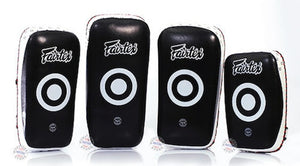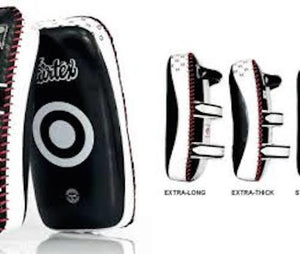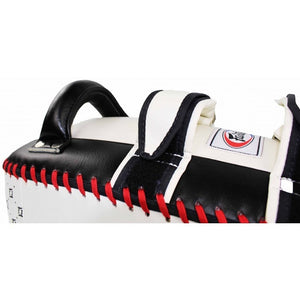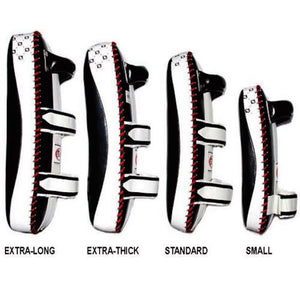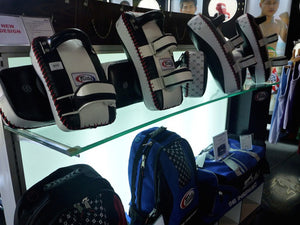 Fairtex "EXTRA LONG" Muay Thai Kickboxing Curved Pads - KPLC4 - Sold as Pair
The Newest Generation of Thai Pads have the MOST Comfortable Fit of Any Pads on the Market Today. 

Standard Curved Kick Pads offer a target based experience in training.

Two leather straps and handle, slightly less bulky than generic Muay Thai pad.

Excellent quality as usual from the biggest brand in Thailand, Fairtex.


Padding is thick despite their size & they will absorb strikes perfectly.

New Curved Design makes holding the pads much easier during training and creates a tight fit and better accepts leg strikes & fit to a trainers forearm and also give a light worn in feel immediately.

New off-edge Stitch Design helps prevent foot injuries and makes it more comfortable for the individual kicking.

Redesigned Foam Core is now Both Lighter and More Durable. The Velcro Enclosures are More Comfortable than other competitors.

Ergonomically designed to fit a forearm.

Dimensions of Each Pad: Large-Length 17.5" x Width 8" x Thick 3.5".


Weight = 3.6kg/7.92lbs (each pad weighs almost 4lb's)

Sale is for Both Pads. Sold as a PAIR. Not sold Individually.  

Handmade in Thailand.